Click to view this email in a browser

"The American Revolution" Fall 2013 Newsletter
---
"The American Revolution" documentary film is in the home stretch! The timeline below tells the story of the project and how far we've come with your help: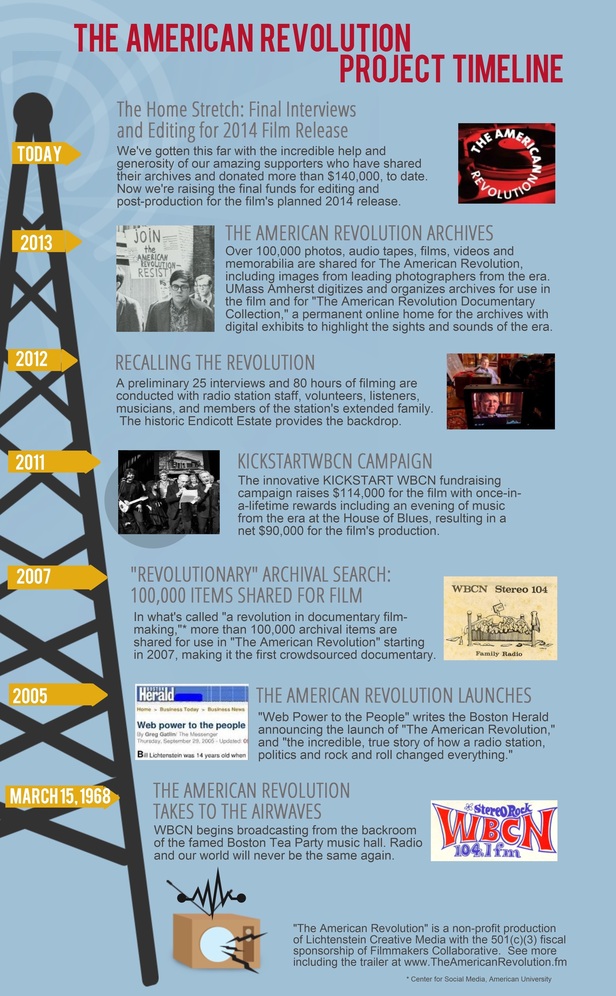 ---
---
"The American Revolution" Documentary Archive Collection Finds a Permanent Home at UMass Amherst with the Support of Mass Humanities.

Hundreds of hours of rare radio broadcasts, audio and video recordings and films; tens of thousands of photographs; letters, diaries, memoirs, and oral histories; posters; memorabilia; artwork; and other materials have been shared by the public for use in "The American Revolution." Now, the archives have found a permanent home at UMass Amherst Libraries' Special Collections.
If you would like to add your personal archives to this permanent collection of the sights and sounds of the era, please click here to contact us. Archival donations to the collection are tax-deductible.
---
Please fill out this brief "The American Revolution" Supporters Survey Now! We need your feedback about your support for the film. Please CLICK HERE to take the film supporter survey now!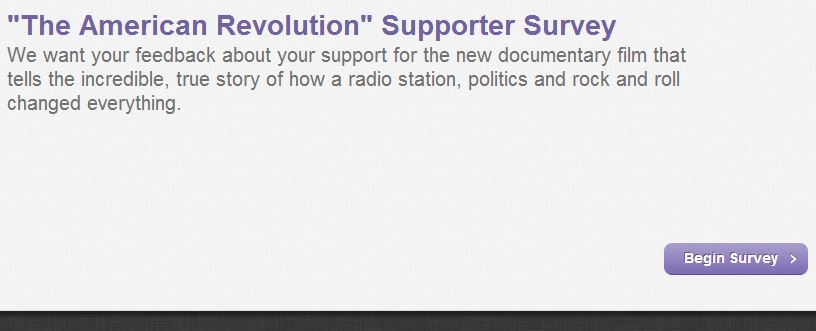 ---
If you no longer wish to receive these emails, please reply to this message with "Unsubscribe" in the subject line or simply click on the following link: Unsubscribe
---
Lichtenstein Creative Media, Inc.
One Broadway
14th Floor
Cambridge, Massachusetts 02142
US


Read the VerticalResponse marketing policy.