Click to view this email in a browser

The American Revolution Documentary Update
---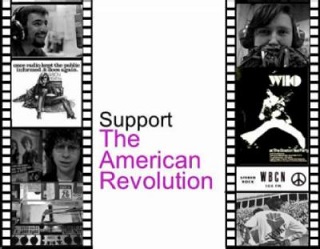 We are in the process of confirming, for the film's closing credits, the names of all who made donations and those who've shared their archives for the documentary.
You can also
click here to make a tax-deductible donation now
toward the completion of this non-profit production.
Or click here now
to share your original audio or visual archives for the film.
Thank you again to all of our generous and amazing supporters.
We changed the world one time. We can do it again. But we need your help!
---
Help Us Complete the Interviews for The American Revolution and Get Signed, Original Peter Simon Photograph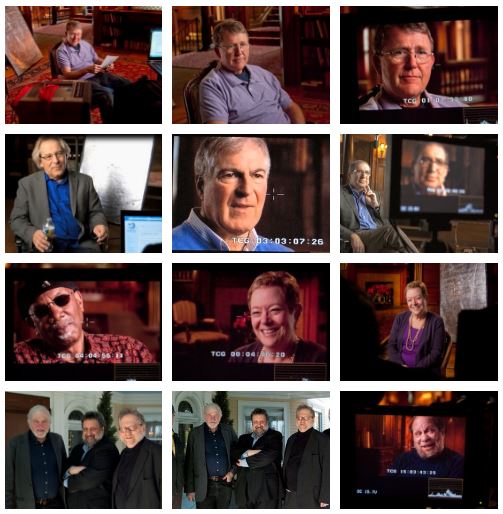 We're working hard to complete The American Revolution for WBCN's upcoming 50th Anniversary in early 2018 with additional interviews being shot this fall.
But we can't do it without your help!
Make your tax-deductible donation now
toward our goal of $14,595 to help us film the additional needed interviews with musicians, political activists, station staff and listeners to complete this non-profit production.
.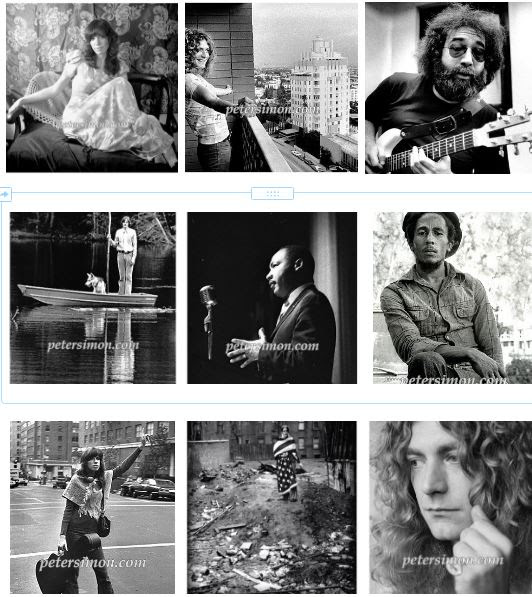 And for a limited time, donate $100
and get a copy of Peter Simon's two DVD boxed set "Through the Lens," with more than 300 of Peter's iconic images and his fascinating stories from behind the lens.
We changed the world one time. We can do it again. But we need your help!
---
Listen to the Sounds of The American Revolution in Partnership with Airtime Pro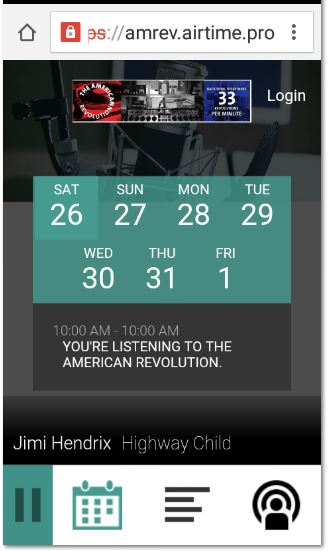 Listen-in to the sounds of the early days of WBCN-FM, when the underground station, politics and rock and roll changed radio - and the world.
This audio stream, hosted in collaboration with Airtime, includes the archives shared for
The American Revolution
documentary film, which have been restored, digitized and are now preserved for future listeners.
Hear the music, news reports, ads, rare live musical broadcasts, station ID's, interviews, zaniness, and more, as broadcast from WBCN's launch in 1968 and over the next seven years. This is just the beginning; more will continue to be added as we work to complete the documentary film.
If you have audio tapes or other material from the station's early days to share for the project, or a suggestion for a 'BCN classic tune(s) to add,
please click here to let us know
.
And
click here to visit
the growing online The American Revolution archive collection at UMass Amherst.
A non-profit, educational project of Lichtenstein Creative Media in collaboration with UMass Amherst Special Collections and University Archives; Center for Independent Documentary; and Airtime Pro; with the Berkman Klein Center for Internet & Society; SoundExchange; WilmerHale; and Mass Productions.
---
The American Revolution
is a non-profit production being produced in association with the Center for Independent Documentary its 501(c)(3) fiscal sponsor. (c) 2016 Lichtenstein Creative Media. LCM@LCMedia.com All rights reserved.
---
If you no longer wish to receive these emails, please reply to this message with "Unsubscribe" in the subject line or simply click on the following link: Unsubscribe
---
The American Revolution
Documentary Film Project
Cambridge, Massachusetts 02139
US


Read the VerticalResponse marketing policy.